Dear Netflix,
Did the writer's for Bloodline go on strike after season 2? I'm confused as to what exactly you filmed ten episodes of, for viewers.
Were you holding the actors against their will to believe their scenes would come together during editing?
Bloodline season 3 started off good, only because it was leftovers from season 2.
Somehow, Kevin continued to be more stupid than, well, anyone!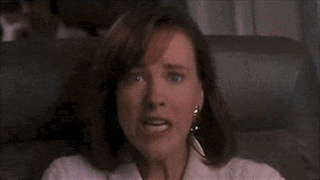 John's role felt like what I imagine a bad night of drinking is to Bill Murray's Groundhogs Day. (Was episode 9 mixed with the final of Lost?)
Of course, I finally realized young Danny was played by the same actor who played Danny's son. Then I thought , was that a clue for episode 9 (see paragraph above)?
Please deposit ten hours back into my life bank.
Are you confused by my rambling blog post? So am I. What the heck Bloodline writers? WHAT DID YOU DO?! You're not bad people, but you wrote a bad final season.